We specialize in creating digital solutions that help improve our client's online presence and visibility. Our services range from website design and development to SEO, social media marketing, content creation, and copywriting. We also provide web hosting solutions, web analytics reporting, email campaigns, and other digital services.
At Hostitute, we pride ourselves in delivering high-quality service with exceptional customer service. All of our team members are highly experienced professionals who understand the importance of delivering results on time and within budget. We work closely with our clients throughout the process to ensure they receive the best solution for their needs.
Our mission is to provide top-notch digital marketing solutions that allow our customers to reach their full potential online. Whether you're looking to launch a new website, update an existing one, or create a custom digital marketing campaign, our team of experts is here to help. We always strive to deliver solutions tailored to each client's individual needs, and our focus is on long-term success.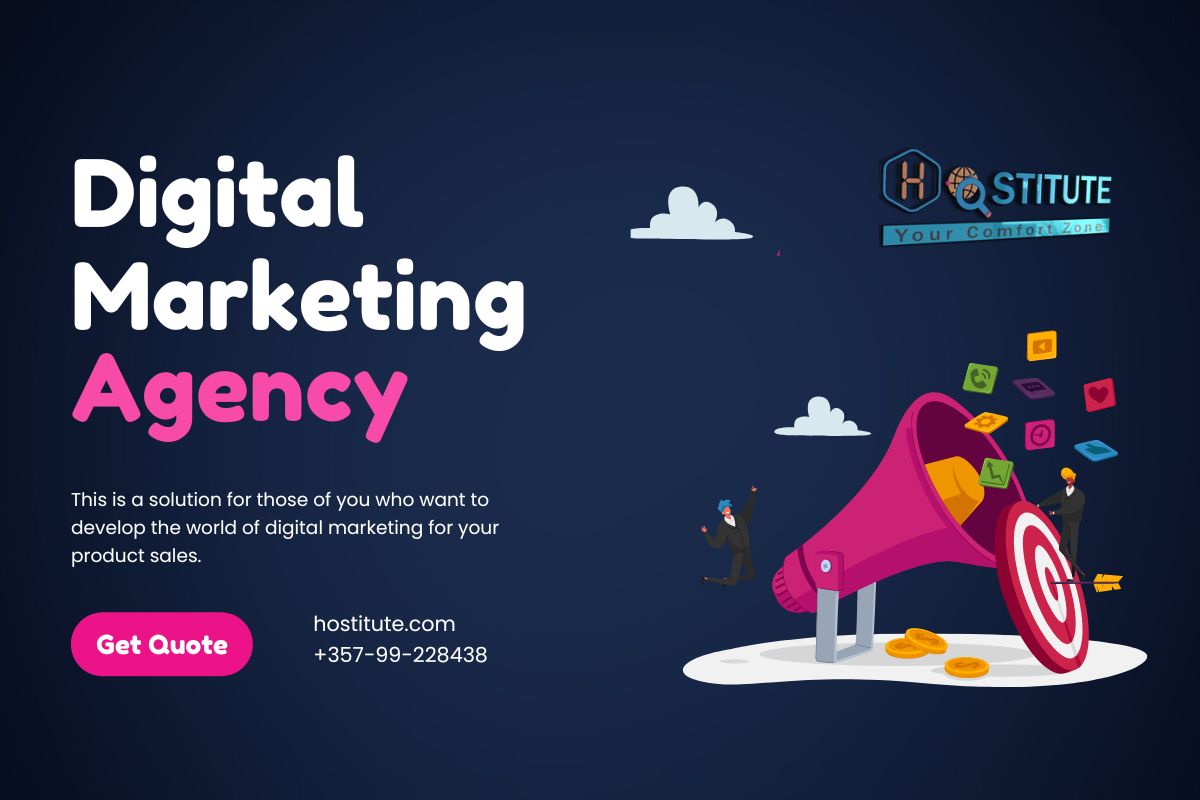 What is Hostitute, and what services do they offer?
Hostitute is a global digital marketing services provider based in Cyprus, Europe. The company offers a full range of digital marketing services, from website design and development to online advertising and social media management.
Hostitute also offers a wide range of analytic and consulting services to help businesses improve their online visibility and ROI.
Hostitute provides several value-added services, such as content writing, video production, and graphic design. All of Hostitute's services are designed to help businesses grow their online presence and reach their target audiences.
Who are their target clients, and what industries do they specialize in?
Hostitute believes that all businesses, no matter their size, deserve high-quality marketing. That's why they specialize in helping small to mid-size businesses and entrepreneurs to market their products and services through digital marketing.
Using SEO, content marketing, and social media marketing, Hostitute can help its clients reach a wider audience and achieve their business goals. In addition to our digital marketing services, Hostitute offers web design and development, logo and brand design, and graphic design.
No matter what your business needs are, Hostitute is here to help. Contact Hostitute today to start growing your revenue.
What makes them different from other digital marketing agencies out there?
At Hostitute, we believe in learning by doing. We've grown our company through experimentation and continual improvement of our skills. Regarding digital marketing, we only implement tactics that have worked for us and our clients – both past and present.
This means that we're constantly testing new strategies and tweaking our approach to get the best results possible. It also means that we're always ahead of the curve regarding the latest trends and technologies.
So if you're looking for a digital marketing agency to help you achieve your goals, look no further than Hostitute. We're always ready and willing to roll up our sleeves and get to work.
Some case studies of projects that Hostitute has worked on in the past
In the past, Hostitute has worked on various projects for a range of clients. We have designed and built user-friendly and visually appealing websites for news magazines. For real estate firms, we have created sophisticated listing platforms that make it easy for buyers to find the perfect property.
For clothing brands, we have developed e-commerce sites that allow customers to purchase items with just a few clicks. We have also created governmental regional websites and tourism portals that help people learn about and explore new areas.
In addition, we have worked on vehicle service platforms and local business directories. Our team is dedicated to delivering high-quality results regardless of the client or project.
How can businesses get in touch with Hostitute to discuss their specific needs and requirements?
Suppose you're a business owner or manager who is interested in learning more about how Hostitute can help you and your team.
In that case, you can get in touch with us through one of the methods mentioned on our contact page or by booking a virtual 30 minutes consultation call.
During the consultation call, we will discuss your specific needs and requirements to tailor our services to best suit you. We understand that every business is different, and we want to ensure that we provide you with the support you need to succeed.
So don't hesitate to reach out – we would be happy to chat with you about how Hostitute can help your business grow.
Hire the fastest-growing digital marketing company in Europe.
Hostitute is a full-service digital marketing agency that can help your business with various services, from SEO to social media and everything in between.
We specialize in working with businesses in specific industries, such as e-commerce, technology, and healthcare. What makes us different from other agencies is our focus on results-driven marketing. We're not happy until you see real results from our efforts.
If you'd like to learn more about how we could help you drive sales and growth for your business, please get in touch. We would be happy to discuss your specific needs and requirements in further detail.