You're probably wondering why you should bother with marketing training. After all, marketing is all about communicating with customers and persuading them to buy your product or use your service, right?
Well, yes and no. Marketing involves much more than just persuasion and customer communication. It's also about market research, product development, target audience analysis, branding, and a whole host of other topics. To be successful in today's competitive marketplace, you need to have a well-rounded understanding of all aspects of marketing.
That's where marketing training comes in. A good marketing training program will cover all the essential concepts and give you the practical skills you need to implement them. Whether you're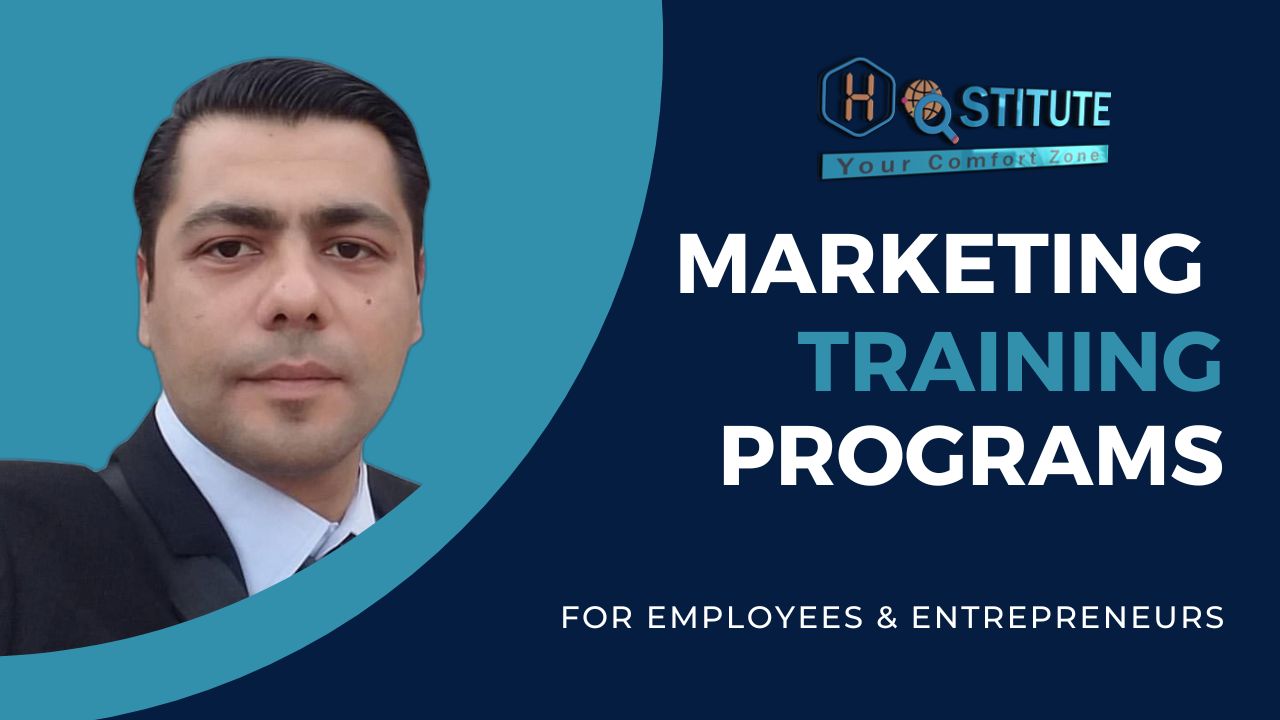 ---
Why it's important for employees to receive marketing training
With proper marketing training, your employees will have the skills they need to help you convert customers and keep them coming back. Your employees are the face of your company, and they need to be able to properly communicate your brand message and value proposition to potential customers.
With proper marketing training, they will also be able to identify opportunities to upsell and cross-sell customers on your products and services. In addition, with proper marketing training, your employees will be better equipped to handle customer complaints and concerns. With proper marketing training, your employees can be your best asset in driving sales and customer loyalty.
Types of marketing training programs available
There are several different types of marketing training programs available to help businesses improve their marketing strategies. One important training type is learning to identify and target your specific market. Knowing who your customer is and what they want is essential to developing effective marketing campaigns.
Another helpful type of training is learning how to use social media and other forms of electronic communication to reach potential customers. Understanding how customers use these platforms can help you develop more effective marketing messages.
Finally, it can be helpful to understand what motivates customers when making purchasing decisions. Knowing what drives customer behavior can help you design marketing campaigns that are more likely to succeed.
The benefits of marketing training programs for employees
Boosts Employee Performance: Marketing training programs allow employees to learn new skills and improve their performance. The programs can also help employees to better understand the company's marketing objectives and how they can contribute to achieving them.
As a result, employees participating in marketing training programs are often more effective at their jobs and more likely to be promoted.
Opportunity to Identify Weaknesses: In addition to boosting employee performance, marketing training programs also allow companies to identify weaknesses in their marketing efforts.
By observing how employees interact with customers and prospects, companies can better understand where they need to improve. Therefore, marketing training programs can help companies fine-tune their marketing strategies and ensure they get the most out of their investment.
How to choose the right marketing training program for your business
There are a lot of marketing training programs out there, and it can be tough to choose the right one for your business. The first step is to decide what learning outcomes you want to achieve. What skills do you want to learn? What knowledge do you need to acquire?
Once you know what you want to get out of the program, you can start evaluating different options. There are many great marketing programs out there, so take your time and find one that best meets your needs.
If you're unsure where to start, ask for recommendations from other businesses or look for online reviews. You can find the perfect marketing training program for your business with a little research.
If you're looking for a way to improve your employees' marketing skills, or if you're just starting out and need a comprehensive training program, Hostitute Marketing has the perfect solution for you.
We offer various marketing training programs designed to help businesses like yours get the most out of their marketing efforts.
Our team is passionate about helping businesses grow, and we believe that our marketing training programs are some of the best in the industry.
Contact us today to learn more about our programs and how they can benefit your business.