Business email is an important tool for professional communication in the workplace. A good business email address can make a great impression and help you stand out from the competition. It is typically a combination of your name and company, but it should also be professional-looking and easy to remember.
Many businesses opt for a domain name that matches their company name, such as examplecompany.com or examplebusiness.net, but other options are available if that isn't feasible. Consider using something unique that reflects your brand while still being memorable, like yourbrand.com or yourcompany.com.
When creating a business email address, avoid using words or phrases that could be considered unprofessional. This includes anything vulgar, offensive, or inappropriate. Stick to words and phrases that are professional and appropriate for the workplace.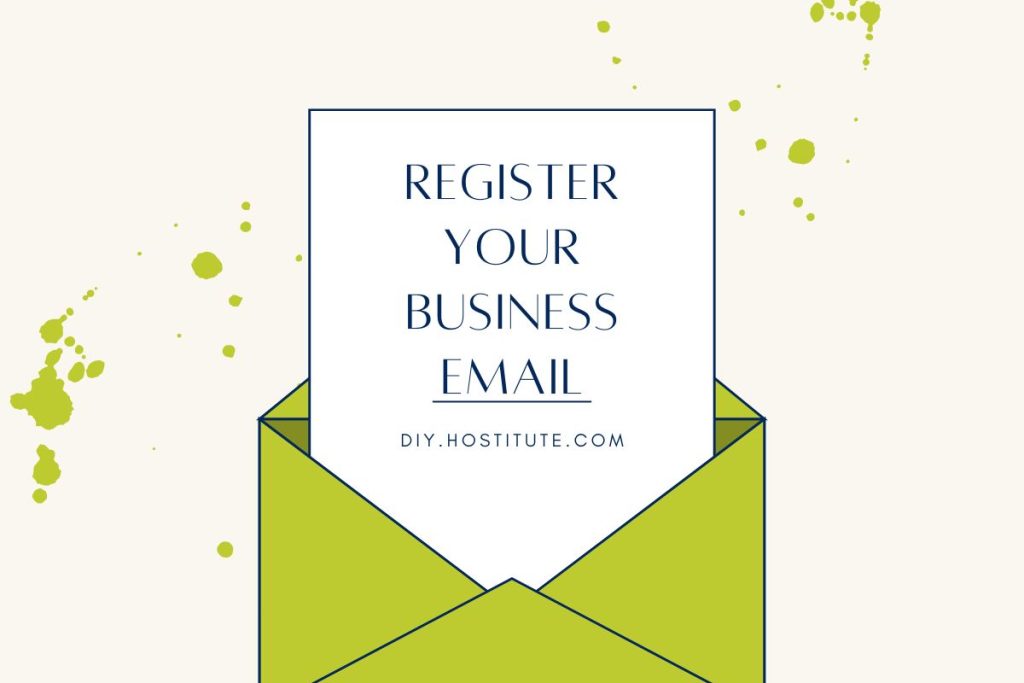 What is a business email address and why do you need one
A business email address is an email address that uses a domain name specific to your company. For example, if your company's website is Hostitute.com, then your business email address might be [email protected].
A dedicated business email address looks more professional than a generic Gmail or Yahoo account, and it's easier to remember than a long string of characters.
Plus, if you ever need to change providers, you can keep your same email address – just point it to the new server. A business email address is important for building and maintaining a professional online presence.
How to choose the best provider for your needs
You need a provider who meets your needs. One who sees things the way you do and believes in what you believe. They have to have values that are compatible with yours.
They also must be experts in their field and have a track record of success. Choose a provider who is passionate about what they do and who will fight for you. They should make you feel like you are their only client and that your success is their top priority.
Find a provider who is committed to helping you achieve your dreams. Choose someone who makes you feel like anything is possible. Select a partner who makes you excited about the future. With the right provider, anything is possible. Choose wisely.
The benefits of using a business email address
When you're running a business, first impressions matter, your email address is often one of the first things potential customers and partners will see, so it's important to ensure that it reflects your professionalism and credibility.
A business email address conveys a sense of authority and legitimacy, which can go a long way in building trust with your audience.
A business email address can help you stay organized and communicate clearly with your clients. Using a separate email address for your business communications can avoid mixing up personal and professional messages and keep track of important correspondence more easily.
In short, a business email address is a simple but effective way to boost your company's image and improve your communication skills.
How to set up your account and start using your new email address
Setting up your own business email is made easy using the step-by-step procedure provided by Hostitute. If you prefer, we can handle the creation and handling of your business email addresses for you while you focus on running your company. Setting up a new email address is as easy as 1-2-3:
1. Choose your desired username and password and enter them into the appropriate fields.
2. Select a recovery option in case you forget your password.
3. Click "Create Account."
Once your account is created, you can use your new email address immediately! You can send and receive messages, use attachments, and even set up filters to organize your inbox.
Setting up a business email account with Hostitute is easy and convenient, so you can focus on running your business.
Setting Up A Business Email Address – What You Need To Know
A business email address is a must for any company. It provides a more professional appearance to your customers and can help with marketing efforts. When choosing a provider, be sure to consider the features that are important to you.
Using a business email address includes improved customer relations, increased efficiency, and better branding. With so many providers available, it's easy to find one that meets your needs.
Where To Buy Business Email?
Setting up an account is simple and can be done in minutes. Start using your new email address today at the DIY section of Hostitute, or simply contact us, and we will set up your professional email address for you.